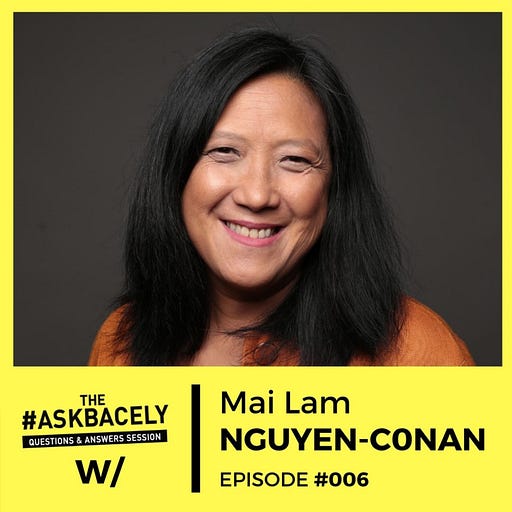 Apr 29, 2020 • 41M
The #Askbacely Show Ep.006 : with Mai Lam NGUYEN-CONAN - Comment s'ouvrir aux différences ?
The AskBacely Show, is and original and weekly show Where I share my perspective with my guest and my audience about happiness in tech world. #Askbacely is the first international media program to commit to inclusive balance for guests. "Ask me anything on #Askbacely I will do my best to find a great answer for you don't worry is totally free. :) #fyp #foryourpage #foryou" - Bacely Tweet Me! @bacelyyorobi Text Me! 669-228-0646 Text me your question at 1-669-228-0646 Live with Bacelyy : facebook.com/bacelyy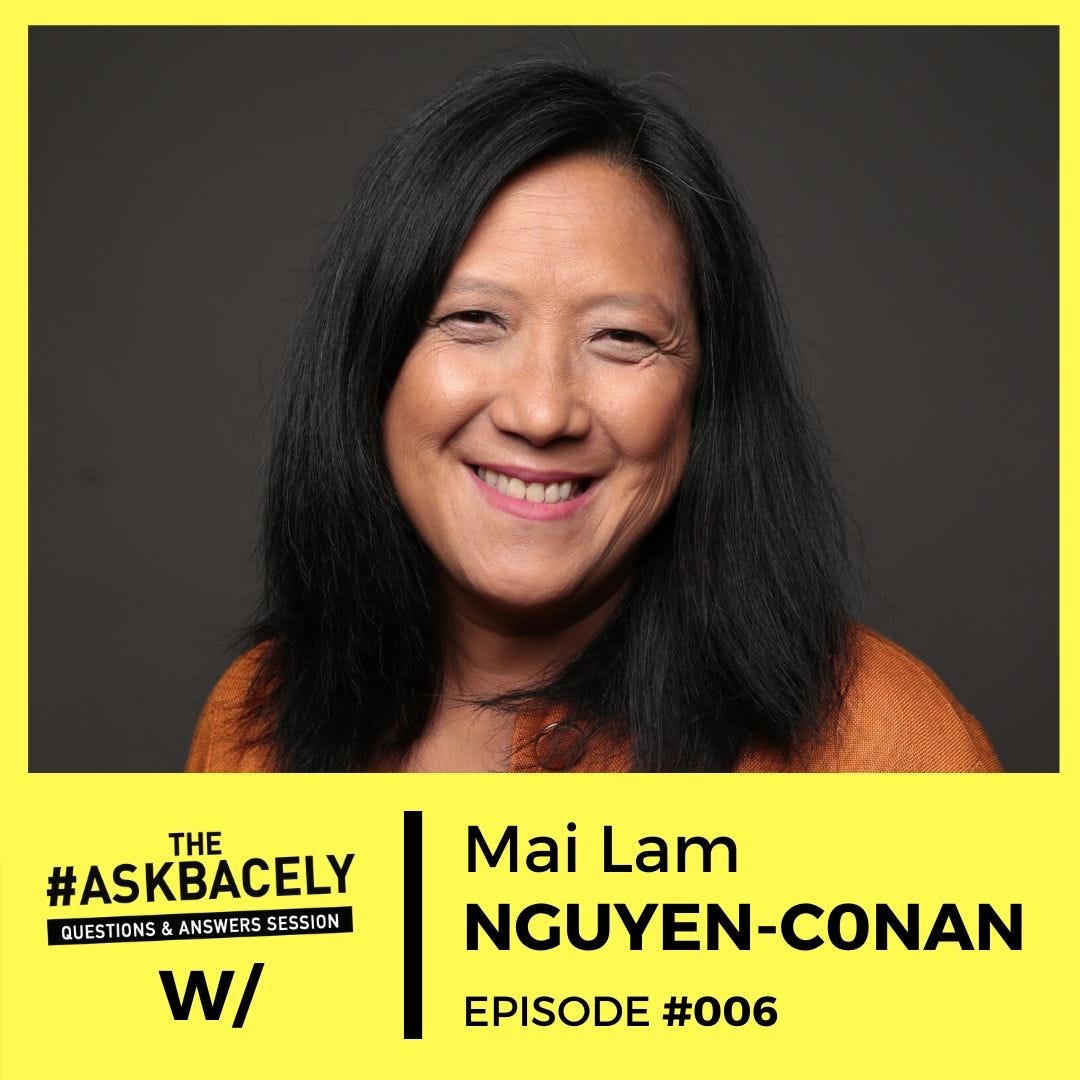 In this #6 episode, I made a conversation with Mai-Lam about how be open to the differences in 🇲🇫 thought !
Who is Mai-Lam ?
Of Vietnamese origin, Mai-Lam Nguyen-Conan has a double degree in Philosophy and Sciences-Po Paris. In 1993, she took part in the creation of the first "junior company" specializing in Asia (Asia-Extreme), which brought French students to the area. Mai Lam began her career in international marketing (consumer goods) in 1995 and works on 3 continents. In 2007, she trains and coaches many managers, particularly women. In 2011, she moves to Jerusalem and then to Cameroon and publishes in 2011 " Le Marché de l'Ethnique : un modèle d'intégration ? Halal, Kosher, Black Beauty" and then an autobiographical account "French, I loved you so much: the impossible integration? ». Today, she runs MUUTIVATE in Paris.
t:/ https://twitter.com/mailamnc
l:/ https://www.linkedin.com/in/mai-lam-nguyen-conan-1389678/
--- Send in a voice message: https://anchor.fm/thebacelyy/message