Jun 15, 2020 • 26M
The #Askbacely Show Ep.012 : with Chris Do — Learn how to learn
The AskBacely Show, is and original and weekly show Where I share my perspective with my guest and my audience about happiness in tech world. #Askbacely is the first international media program to commit to inclusive balance for guests. "Ask me anything on #Askbacely I will do my best to find a great answer for you don't worry is totally free. :) #fyp #foryourpage #foryou" - Bacely Tweet Me! @bacelyyorobi Text Me! 669-228-0646 Text me your question at 1-669-228-0646 Live with Bacelyy : facebook.com/bacelyy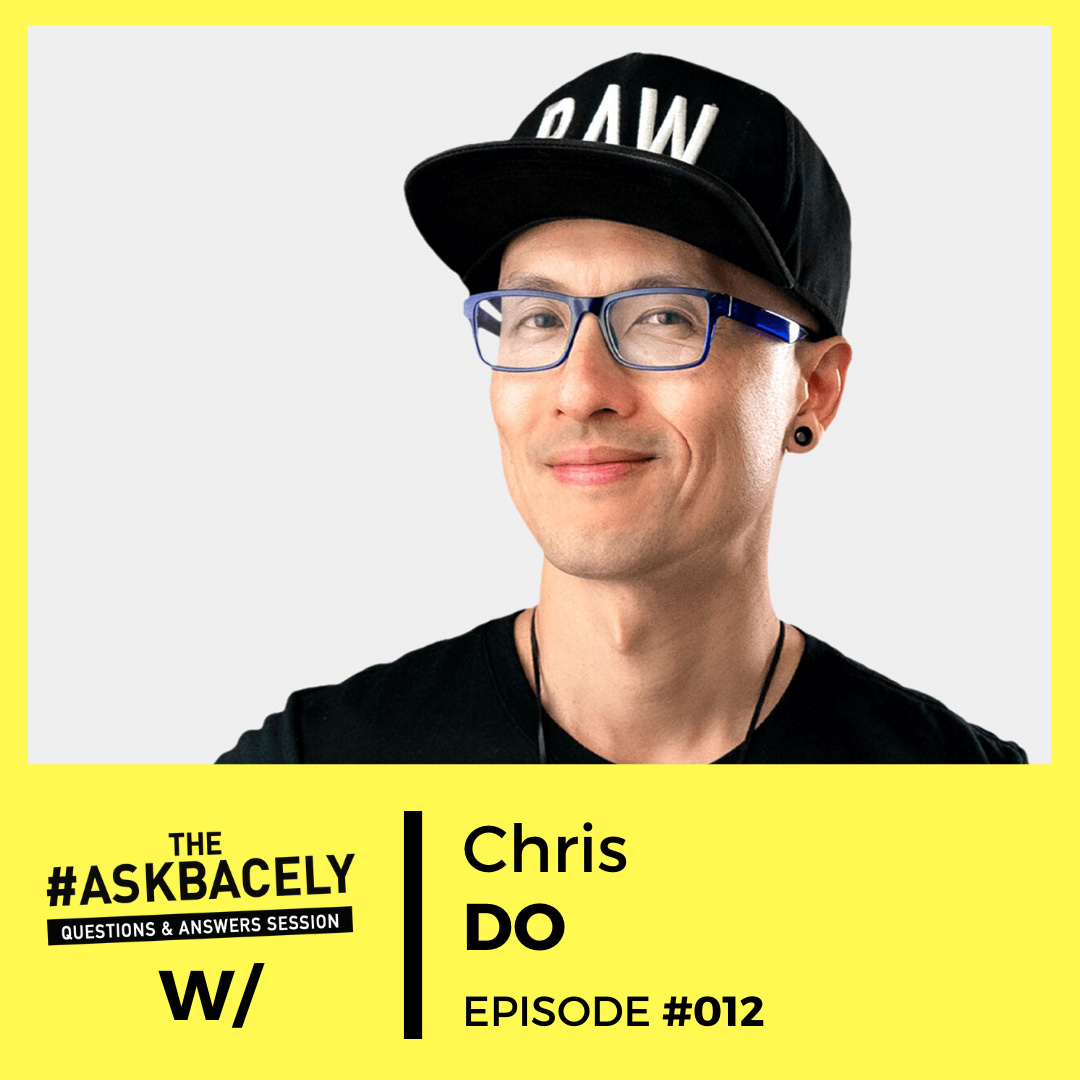 This week's for my new episode podcast the guest is Chris Do, a American is an Emmy award-winning designer, director, CEO and Chief Strategist of Blind and the founder of The Futur — an online education platform with the mission of teaching 1 billion people how to make a living doing what they love..
"If you don't learn the language of business, you may limit your growth and be relagated to the role of an "order taker "
Chris Do
He currently serves as the chairman of the board for the SPJA, and as an advisor to Saleshood. He has also served as: advisory board member for AIGA/LA,Emmys Motion & Title Design Peer Group, Otis Board of Governors, Santa Monica College and Woodbury University.
He has taught Sequential design for over 15 years at ArtCenter College of Design as well as Otis College of Art and Design. Additionally, he has lectured all over the world including: AIGA National Design Conference, Birmingham Design Festival, Awwwards New York/San Francisco/Amsterdam, AIGA Miami, The Design Conference Brisbane, Creative South, Digital Design Days Milan/Geneva, Lu Xun Academy Fine Art Dalian, Motion Conference Santa Fe, VMA Design Conference, MIT Boston.
In this episode of Askbacely you'll be inspired and motived by Chris Do.
Click here to download to listen and don't forget to subscribe!
Find #Askbacely on iTunes : https://apple.co/2AnafuG